Tree Cutting Service
Are you looking for a cost and time-effective tree-cutting service in the Newcastle region?
At Cutting Edge Tree Maintenance, we are specialised arborists who provide professional tree care services for residential, commercial and industrial properties throughout Newcastle, Lake Macquarie, Port Stephens and the Hunter Valley.
---
Call today for a free quote on 02 4003 4400!
---
Do you need to know the local Newcastle Council Tree Regulations?
Are you aware of the New 10/50 Fire Regulations?
Would you like assistance to successfully apply to Council for tree removal?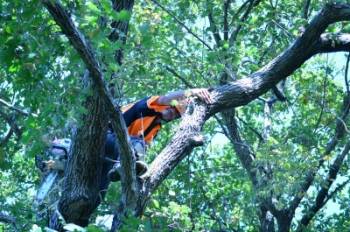 At Cutting Edge Tree Maintenance, we are confident we provide the #1 tree service in the Greater Newcastle region.
Don't risk using an amateur.
At Cutting Edge Tree Maintenance, we offer low-cost services with professional results.
Whether you need tree diagnosis and treatment, tree cutting, tree removal or an arborist report, we offer the services you need at rates you will love.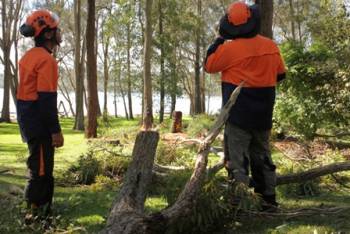 We are proud to have established a reputation in the local community and industry for providing the very best arborist service. Our commitment to maintaining the highest standard of safety ensures we have an uncompromising safety standard with no major incidents.
Do you know what type of tree-cutting service you need?
Canopy lift
Reduction
Branch removal
Thinning
Shaping
Pollarding
Do you have a small tree or a large tree? Our rates are impressive no matter the size of the job. We offer the same attention to detail and professional tree care whether you have a small or large project. Our arborists are some of the most highly qualified and experienced in New South Wales.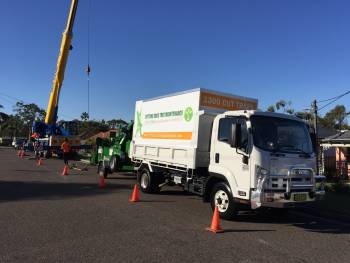 We look forward to helping you solve your tree problems with excellent value-for-money services.
Our tree pruning services can boost the health and lifespan of your trees. Following an analysis of your trees and the surrounding environment, our arborists will recommend a course of action that will provide your trees with the best opportunity to thrive.
We have decades of experience in the Newcastle region and an extensive knowledge of the local trees and ecosystems.
Our comprehensive Workplace Health & Safety Policy is at the core of all that we do. As a result, our staff have an exceptional track record of zero major safety incidents. On every project, we take the time to ensure our staff, the general public and our customers are never in danger.
We truly believe we are achieving excellence in arboriculture.
Tree Services We Provide:
We are ready to provide you with a free quote. Would you like to take advantage of this offer?
Give us a call or send us a message now. Our quotes are genuine, with no sneaky additional charges or fees. So, even though our rates are low, you can rest assured knowing that our standards are high.
We look forward to working with you to ensure your trees are healthy and beautiful.