Reasons Why Tree Removal Might Be Needed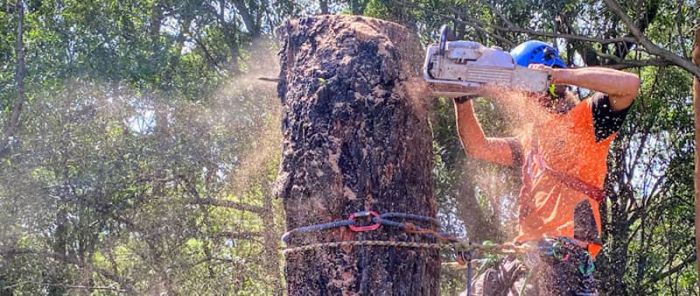 There are many reasons that a tree may need cutting down or removing. By looking at the external condition of your tree, you may notice some obvious signs of decay or disease. However, some more serious issues can be difficult to identify. It can be very easy to miss the warning signs of a tree that needs cutting down, resulting in damage to property or people being injured due to falling trees or branches. Therefore, it is imperative to check trees regularly for these issues to prevent accidents from occurring in the future.
Our professional tree removal experts based in Newcastle can help you decide whether your tree needs cutting down. Call today on 02 4003 4400 for a free consultation. Here are a few possible reasons you may need our Newcastle tree removal services.
LOCATION
One simple reason for having a tree cut down is its location. Often, trees located close to your home can block natural light from entering, which may be something that you would like to alter.
However, if a tree is situated in an awkward place, such as close to your home, driveway, conservatory or shed, it can actually present a safety hazard. Branches can fall and cause damage to property or people.
Large trees can also grow extensive root networks, which can wreak havoc in your garden! In addition, roots that grow around pipes and under buildings or driveways can cause a lot of disruption. Our trained arborists can help identify if your tree's location is causing hidden problems and remove it before it's too late.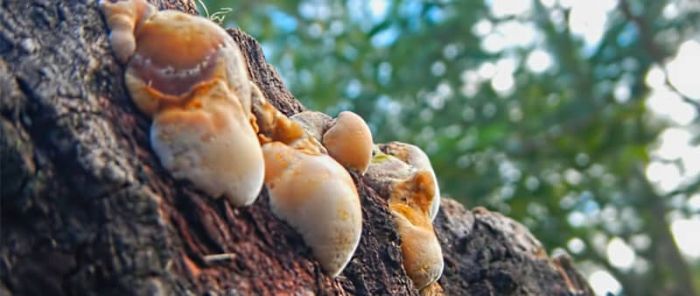 DECAY
Decay can be a very serious problem, and it is usually caused by fungus. Look out for mushrooms growing on your trees, particularly if they are growing around the base. When the fungus grows on your tree, it can cause it to decay and die rapidly, leading to serious consequences. Decay in trees is not always easy to recognise, especially if it is inside the tree. By the time it is spotted, it is often too late to save the tree. In this case, it is safest to enlist the help of a tree removal specialist.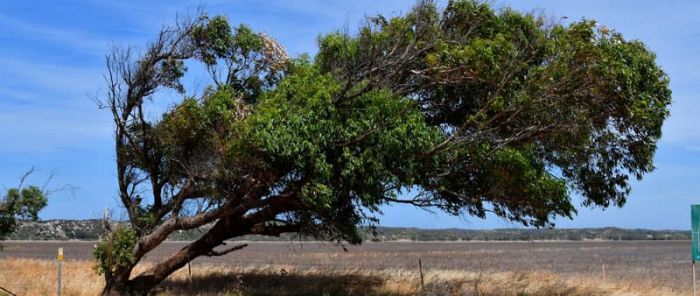 UNUSUAL SHAPE
Some trees can grow into very unusual shapes. Although this may be interesting to look at, it could be a sign that your tree is poorly formed. This could mean that the tree lacks structural integrity and is a potential hazard in your garden.
The advice of our tree removal team can help you determine whether your tree shape is just unique or if it may need to be cut down to prevent accidents.
DYING TREES
If your tree is dying, it can become a real threat to the safety of your garden. A tree that is dying can become very weak and could even fall suddenly. If the bark on your tree looks cracked or is falling off, it could be a sign that your tree is dying and that you need to remove it as soon as possible.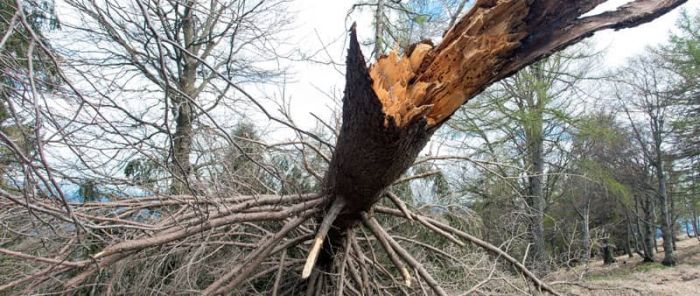 If large branches are beginning to drop off a tree, this could be another early warning sign that it needs cutting down. This can mean that your tree is dying or decaying. Falling branches can cause damage to people and property, so if this begins to happen, often it is a good idea to have the tree inspected by our tree removal experts to see what the safest option is.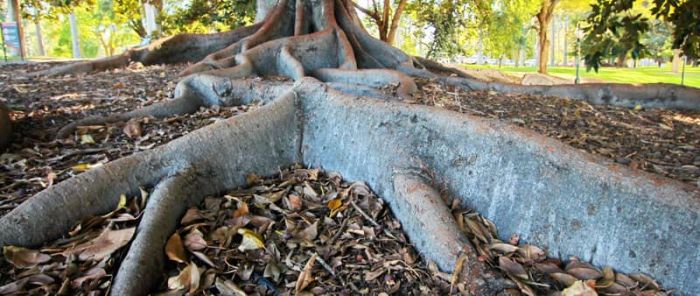 ROOT ISSUES
Surface roots are a common problem in large trees and are often very simple to spot. However, if your tree has roots that grow very close to the surface of the ground, this can result in limited access to essential nutrients, and your tree may suffer harm from elements such as animals and machines.
Root rot is another possible issue that your tree may face. If you notice holes appearing on your lawn, this could be a warning sign that your tree's roots are rotting. Strong roots are essential for supporting a tree and maintaining its structural integrity. If the roots rot, they can die at anytime, causing your tree to collapse. To prevent the devastation that this could cause, it may be wise to remove the tree.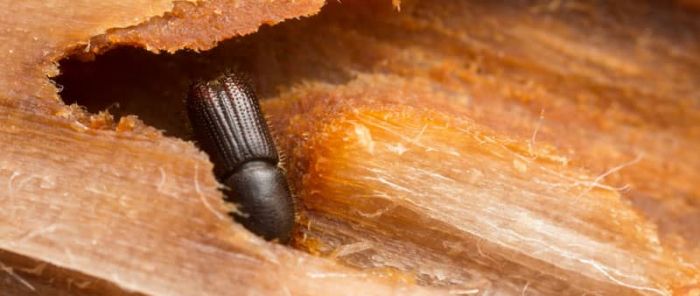 PESTS
Wood-boring insects can be another unseen hazard lurking on your tree. Pests such as powderpost beetles and pine beetles love to feed on wood and can cause irreversible damage to trees.
It is not always easy to identify the presence of wood-boring pests, as the tree can look fine on the outside, despite an internal infestation. However, these pesky bugs can weaken the tree from the inside, making it very unstable. Sometimes pest treatment methods can save the tree, but if that is not an option, our tree removal specialists can help you cut it down before it collapses and causes any harm to your property.
DAMAGE FROM STORMS
Storms occur very frequently in Australia, more so than any other natural hazard. Trees often sustain damage from this kind of harsh weather, including weak or falling branches, root exposure and damaged trunks.
Our arborists can examine these storm-affected trees and determine if they are safe to be left or if tree removal is the wisest course of action.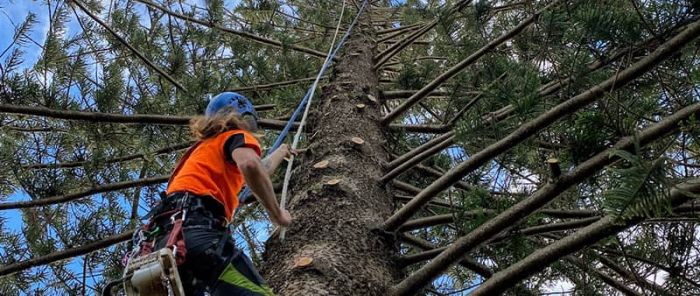 CALL THE PROFESSIONALS!
We have examined just a few of the possible reasons why you might need our tree removal services.
If you have determined that one or more of your trees needs cutting down, you may be tempted to look at it yourself. However, cutting down a tree can be a hazardous activity, so calling in the professional help of our Newcastle-based tree removal services will allow the job to be done safely and efficiently.
We take great pride and care in each job we undertake, ensuring that the surrounding buildings, plants and other assets are protected during the tree removal process.
Are you looking for Tree Removal Lake Macquarie, Tree Removal Hunter Valley, or Tree Removal Newcastle? Our tree removal services are available across the Newcastle area. When you choose Cutting Edge Tree Removal, you can ensure that your tree, and the property surrounding it, are in the safest hands.
If you need a tree removed safely and swiftly, call us today on 02 4003 4400 or fill out the contact form below.