What's the Purpose of Pruning?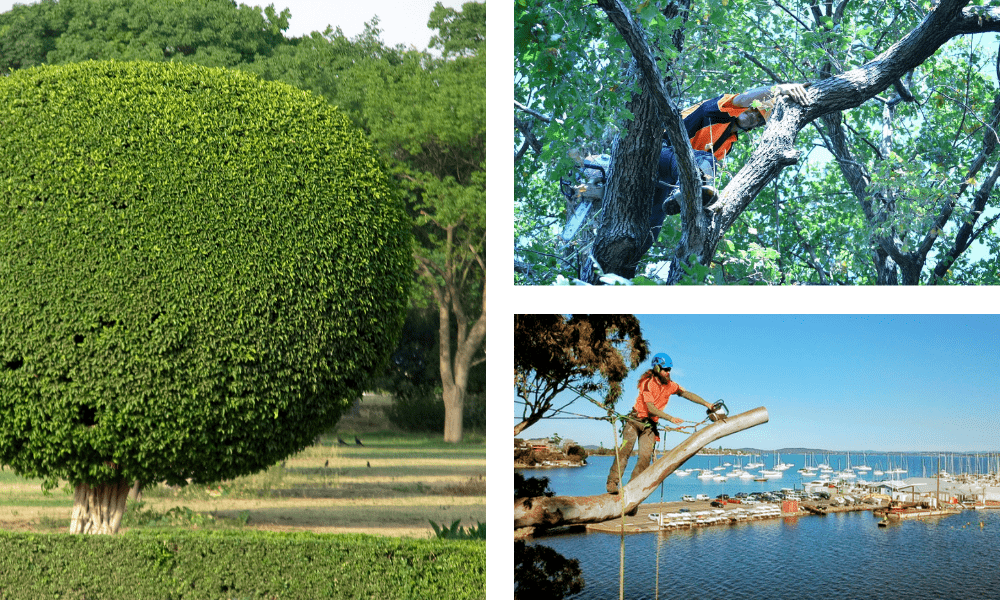 What exactly is pruning?
When we talk about tree pruning, we mean the thinning, shaping or removing of branches from the canopy or crown of the tree. The tree's crown is the most visible part, and it starts where the first branches emerge from the trunk.
The crown is the most important factor in how the tree looks and functions. Crowns come in many shapes and sizes, some are great for giving us shade, others for adding drama to the scenery, and others work ideally in smaller spaces. Let's take you through some of the most common crown shapes you will see in and around Newcastle.
Spreading crown – these are the shadiest among crowns. Trees with spreading crowns are broad, with short trunks, casting shade over their surroundings
Full crown – as the name indicates, this is the fullest of all crowns. Full-crowned trees offer a serene vibe and provide a good amount of shade
Pyramidal crown – pyramid-like crowns, often only showing a short piece of the trunks
Weeping crown – probably the most dramatic and indeed a gorgeous crown. Weeping crowns have thin, droopy branches, causing the signature effect
Columnar crown – these trees are an excellent choice for smaller spaces. The upright canopies are tall and narrow, adding symmetry to the landscape
Of course, many more trees don't quite match the above descriptions. However, the mentioned crowns will help you determine if your tree needs pruning and how to do it. If you need more help or are searching for a 'Tree Pruning Newcastle' service, give us a call on 02 4003 4400 and ask for your free consultation!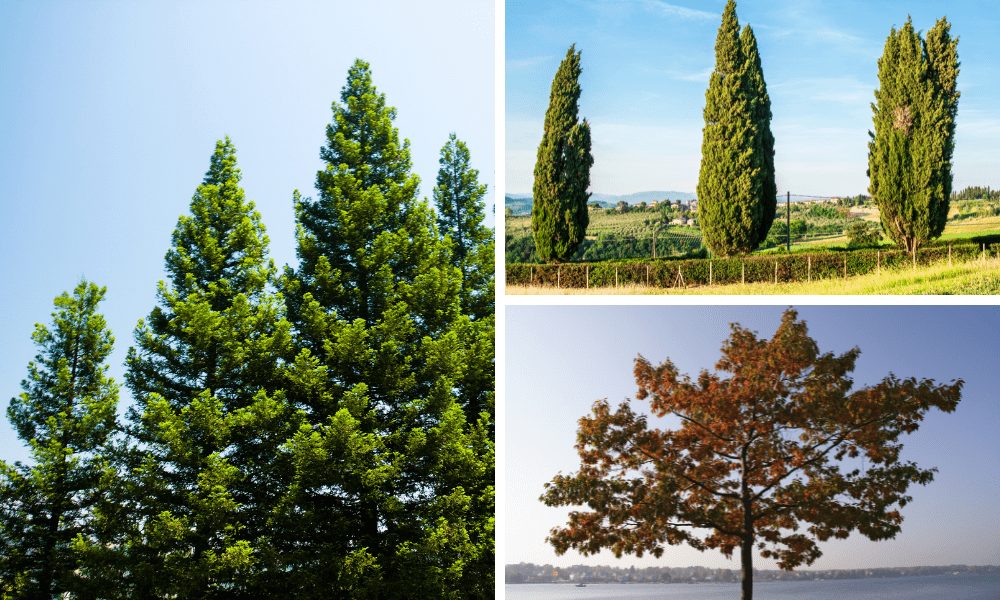 Why is tree pruning necessary?
Tree pruning is more than trimming a tree for aesthetic purposes. It is essential for keeping your trees healthy and fresh. Pruning helps a tree feel its best, encouraging its growth and helping the light get to the entire tree. In addition, of course, pruning can help you achieve symmetry and balance in your garden design. However, it is also an excellent way for an arborist to spot possible health issues or structural problems while it's still possible to be remedied. And of course, tree pruning is also necessary to keep the environment safe. For example, branches might cause damage to your home, bother your neighbours, or keep your solar panels from getting the needed light. So getting rid of dead branches and pruning storm-damaged branches is essential for everyone's safety.
Tree pruning might seem like a daunting task, and really, it can be. So consider consulting an arborist. They will be happy to check if it's the right moment to prune your trees, and they might be able to do it for you.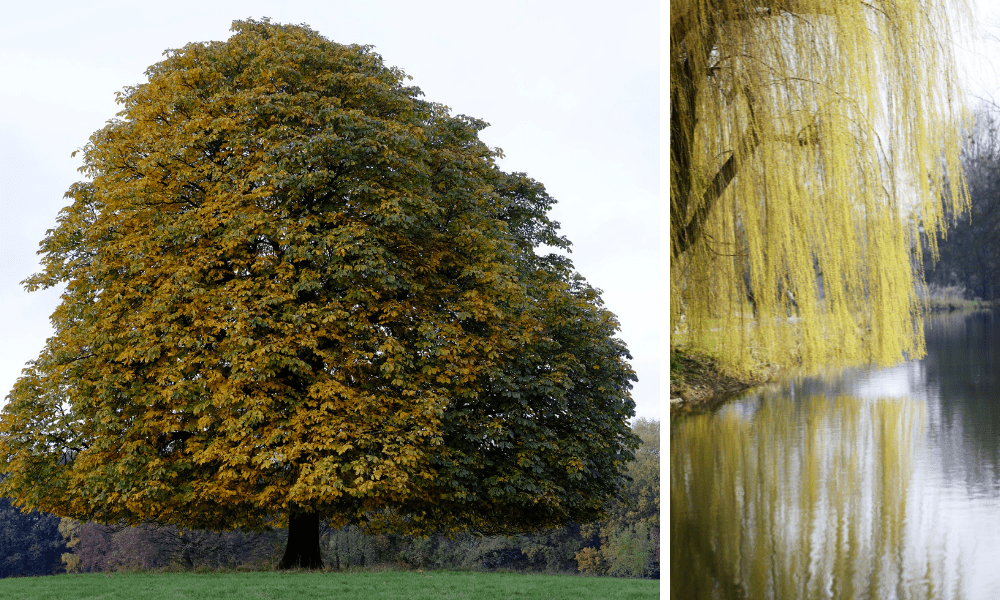 When should you consider pruning your trees?
Many people think it's unnecessary to prune a young tree. But there are many benefits for pruning a tree in its formative stages. Expert pruning will add structural benefits to the tree, and the tree will need less maintenance. Did you know that a well-pruned young tree grows into a mature tree that will only need to be pruned every five years? However, it won't be a surprise that you also need to prune when a tree becomes sick or is damaged by bad weather. Then expert help is essential.
How can an arborist help when it comes to tree pruning?
Before starting to prune your tree by yourself, it is a good idea to talk to an expert. Arborists and tree surgeons take into account many things we would possibly oversee. They base their recommendations on soil composition and quality, location, type and life cycle of the tree, and the natural shape and size of that tree's crown. Our tree surgeons at Cutting Edge Tree Maintenance collectively have decades of experience in taking care of your beautiful trees. We work according to the Australian Standard 4373 Pruning of Amenity Trees and take pride in complying with the industry's best practices. We offer different types of pruning, but we will sum up the most common services below:
Crown Cleaning – often known as deadwood pruning. Weak, sick and dead branches are removed, so are suckers or epicormic shoots. This type of pruning is excellent for reducing and eliminating tree diseases, and it keeps the surroundings safe from falling branches. It also helps the light reach deeper into the crown and adds to the tree's appearance
Crown Thinning – to reduce wind damage and improve light penetration, branches are removed, yet the shape of the crown stays the same
Crown Shaping and Reduction – we keep in mind the tree's natural shape while reducing its crown's volume
Crown Raising – this type of pruning takes care of the lower branches, avoiding hazards on sidewalks, roads and paths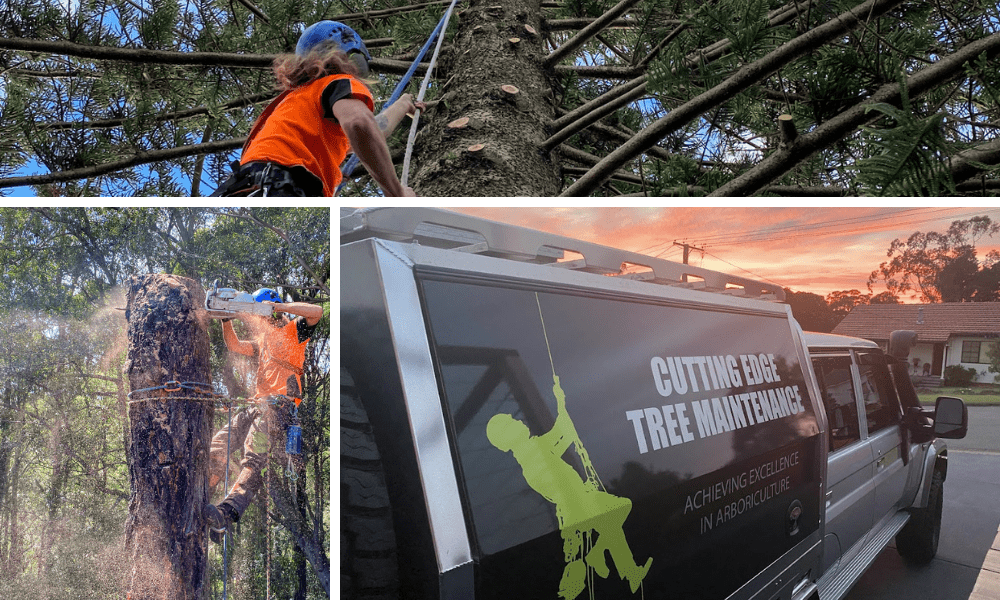 Why count on Cutting Edge Tree Maintenance?
At Cutting Edge Tree Maintenance, everyone cares deeply about tree health and maintenance. We want the very best for your garden and want it to look its best. If you feel the same way, then talk to us; our team of expert arborists are more than happy to see how we can best accomplish this.
We are not only here for individual homes; we also service organisations, companies, hospitals, hotels, schools, parks, council properties, and pretty much anyone who needs help with the care and maintenance of their trees. For anyone responsible for a large number of trees, this can be a very daunting task. But we are happy to offer a consultation service. Not only will we give you a simple tree maintenance plan, but we will also send you reminders for pruning or other recommended tree maintenance.
Conservation is very important to us. We think it's vital to preserve and enhance the beautiful nature around us. We know we can accomplish this in every garden, whether it's for homeowners or corporate clients. We can all do our part in making Newcastle look its best.
A safe working environment is essential to us. Cutting Edge Tree Maintenance's team has a "no accident or risk" policy on all sites. We go above and beyond to keep our workplace clean and safe. We use the best industrial equipment available and follow the maintenance plan to the book. When leaving the property, the site will be cleaned, and waste will be removed.
Give us a call on 02 4003 4400 or fill out our contact form below to request a free quote. On the first visit, we will inspect and report. We will then organise any tree maintenance, tree pruning or tree removal needed, and we will request council approval if required. In short, we will take great care of your trees because tree health is our business.
Remember, Cutting Edge Tree Maintenance is the #1 in Tree Services Newcastle!